The DYU A1F electric bike: a revolutionary choice for urban green mobility
In today's urban environment, traffic congestion and environmental pollution have become unavoidable problems. In response to these challenges, more and more people are looking for more environmentally friendly and convenient ways to travel. Dutch company DYU, as a global leader in the electric bicycle industry, recently launched its latest product - A1F electric bicycle, bringing a new green travel experience for urban people.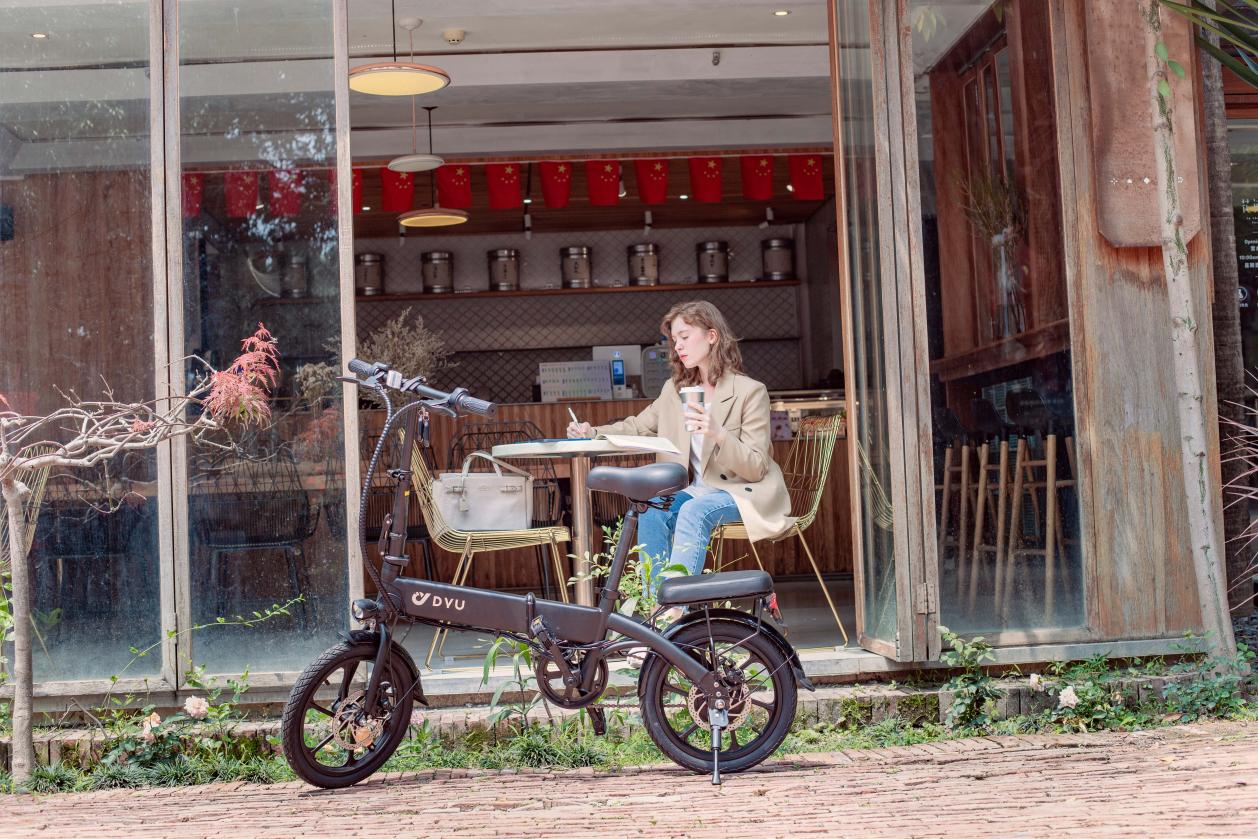 The design concept of the DYU A1F electric bicycle is to perfectly integrate modern technology with urban life. The sleek body, 16-inch tires and full folding function combine to make the A1F not only stylish, but also easier to move around the city. Whether it is a commute to work or a weekend ride, A1F provides the best cycling experience for users.
The A1F is a technical demonstration of DYU's strength. Advanced battery technology and drive system provide users with lasting battery life and stable power output. The design of LCD headlights and vacuum tires ensures the safety of users in various environments. In addition, the A1F is also equipped with an intelligent driving assistant that can automatically adjust the motor output according to the rider's habits, bringing users a more comfortable riding experience.
In order to improve the user's riding experience, A1F has made many humanized designs in the details. The leather cushion provides the ultimate comfort for riders, and the design of the rear shelf makes it easy for users to carry items while riding. In addition, the A1F is also equipped with a USB charging port, which makes it easy for users to charge their phones or other devices while riding.
DYU has always been committed to promoting the concept of green travel. The launch of the A1F electric bicycle is the best embodiment of this concept. It not only reduces carbon emissions, but also provides users with a healthy and environmentally friendly way to travel.
Mrs. Van Der Meer, DYU's chief operating officer, said: "The A1F e-bike is our latest understanding of urban green mobility. Through this product, we hope to provide urban people with a more environmentally friendly and convenient way to travel. The A1F is more than just an electric bike, it is part of urban life and our vision of the future."
The DYU A1F electric bicycle, with its excellent performance, unique design and perfect user experience, opens a door to green travel for urbanites. It is not only a travel tool, but also a part of urban life, a green melody in the urban rhythm.