DYU D3F electric bike: The perfect combination of technology and environmental protection
With its innovative spirit and unparalleled craftsmanship, the Dutch company DYU has launched an electric bicycle called the DYU D3F, which has become an ideal choice for a new generation of urban commuters with its advanced technology and environmentally friendly concept.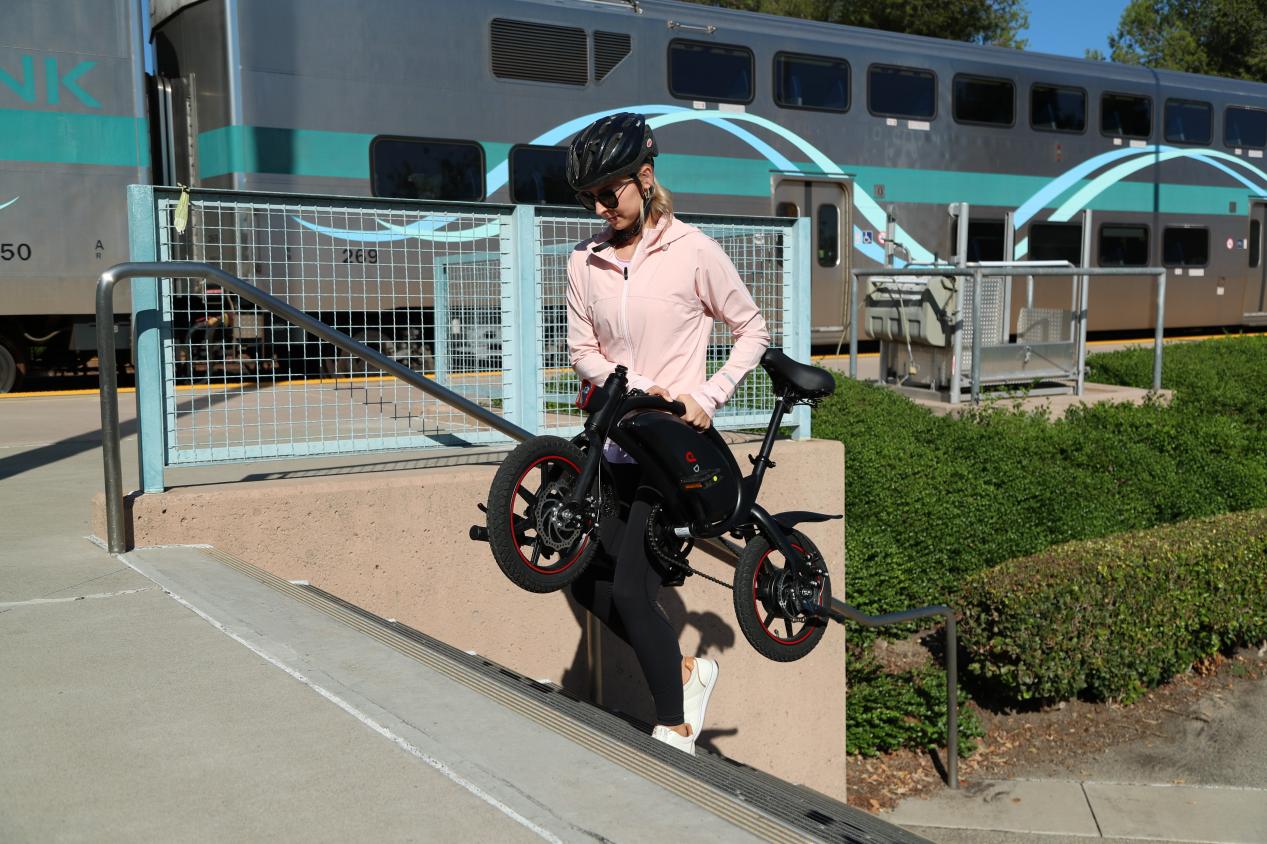 With its compact 14-inch design and 250W brushless motor, the DYU D3F offers unparalleled convenience and comfort. It has a maximum speed of 15.5mph and a range of 30-37 miles on a single charge. The lightweight and foldable design of this e-bike allows users to easily navigate all corners of the city, while its unique design and powerful performance ensure fast and safe travel.
The DYU D3F e-bike uses the most advanced DTST+ attitude sensing technology, an advanced algorithm that delivers maximum power while delivering the least amount of power, providing users with an unparalleled driving experience. In addition, this electric bicycle is also equipped with high brightness headlights, its brightness and penetration are 15% stronger than ordinary LED lights, can guide you in the dark to ensure your safety.
In the current situation of increasingly serious environmental problems, the DYU D3F electric bicycle provides us with an environmentally friendly and low-carbon way to travel. This electric bicycle can not only reduce carbon emissions, but also help alleviate the problem of urban traffic congestion, which is a real travel tool that meets the needs of modern people.
DYU spokesman William said: "Our goal is to provide users with unprecedented mobility and make life better." We believe the DYU D3F will revolutionize mobility and open up more possibilities for people. We are committed to promoting green mobility and want to contribute to building a more sustainable future through our products."
The DYU D3F electric bike's highly durable vacuum tires are also knock resistant and stable in all road conditions. The battery is displayed horizontally on the LCD screen, allowing you to keep track of battery usage. The e-bike also supports front and rear disc brakes, ensuring brake stability and safety.
DYU has nearly 10 years of experience in bicycle folding technology, and its safe and reasonable folding design enjoys a high reputation in the industry. Every detail of the DYU D3F electric bicycle reflects DYU's rigorous attitude, and this product will undoubtedly become a new benchmark in the electric bicycle market.
The DYU D3F e-bike is now on sale in the market, and its excellent performance and convenience have attracted a large number of users. Whether you're commuting to work or going away for the weekend, the DYU D3F can provide you with carefree fun. We believe that this electric bicycle will become a new choice for future travel and let us move towards a better future together.